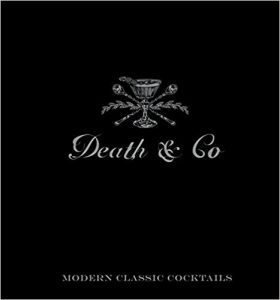 Death & Co is the most important, influential, and oft-imitated bar to emerge from the contemporary craft cocktail movement. Since its opening in 2006, Death & Co has been a must-visit destination for serious drinkers and cocktail enthusiasts, and the winner of every major industry award—including America's Best Cocktail Bar and Best Cocktail Menu at the Tales of the Cocktail convention. Boasting a supremely talented and creative bar staff—the best in the industry—Death & Co is also the birthplace of some of the modern era's most iconic drinks, such as the Oaxaca Old-Fashioned, Naked and Famous, and the Conference.
Destined to become a definitive reference on craft cocktails, Death & Co features more than 500 of the bar's most innovative and sought-after cocktails. But more than just a collection of recipes, Death & Co is also a complete cocktail education, with information on the theory and philosophy of drink making, a complete guide to buying and using spirits, and step-by-step instructions for mastering key bartending techniques. Filled with beautiful, evocative photography; illustrative charts and infographics; and colorful essays about the characters who fill the bar each night; Death & Co—like its namesake bar—is bold, elegant, and setting the pace for mixologists around the world.
---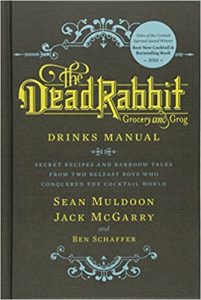 Dead Rabbit Grocery & Grog in Lower Manhattan has dominated the bar industry, receiving award after award including World's Best Bar, World's Best Cocktail Menu, World's Best Drink Selection, and Best American Cocktail Bar. Now, the critically acclaimed bar has its first cocktail book, The Dead Rabbit Drinks Manual, which, along with its inventive recipes, also details founder Sean Muldoon and bar manager Jack McGarry's inspiring rags-to-riches story that began in Ireland and has brought them to the top of the cocktail world. Like the bar's décor, Dead Rabbit's award-winning drinks are a nod to the "Gangs of New York" era. They range from fizzes to cobblers to toddies, each with its own historical inspiration. There are also recipes for communal punches as well as an entire chapter on absinthe. Along with the recipes and their photos, this stylish and handsome book includes photographs from the bar itself so readers are able to take a peek into the classic world of Dead Rabbit.
---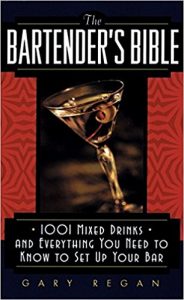 Now you can with this indispensable handbook, the most thorough'and thoroughly accessible'bartending guide ever created for both professional and home use. Encyclopedic in scope and filled with clear, simple instructions, The Bartender's Bible includes information on:
• Stocking and equipping a bar'from liquors and mixers to condiments, garnishes, and equipment
• Shot-by-shot recipes for over 1,000 cocktails and mixed drinks from bourbon to rum to whiskey
• Wine drinks
• Beer drinks
• Nonalcoholic drinks
• Special category drinks'tropical, classics, aperitifs, cordials, hot drinks, and party punches
• Anecdotes and histories of favorite potables
And more!
If you've ever wondered whether to shake or stir a proper Martini, or what to do with those dusty bottles of flavored liqueurs,The Bartender's Bibleis the only book you need!
A bartender, as a rule, is a person who enjoys the company of others, endeavors to solve problems, listens to the woes of the world, sympathizes with the mistreated, laughs with the comedians, cheers up the down at heart, and generally controls the atmosphere at his or her bar. A bartender is the manager of moods, the master of mixology.
Certain scenarios are played out over and over again in bars everywhere. The questions are basically the same; only the details vary: What's in a true Singapore Sling? How long has the Martini been around? What's the difference between a Fix and a Fizz? A reference book is as necessary to a bartender as ice.
---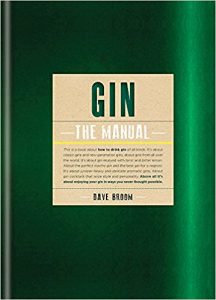 In recent years, gin has shed its old-fashioned image and been reborn as a hot and hip spirit. The number of brands grows every day and bartenders – and consumers – are now beginning to re-examine gin as a quality base spirit for drinks both simple and complex.
Now, with more brands available than ever before, it is the time to set out what makes gin special, what its flavors are and how to get the most out of the brands you buy. With this book as your guide, discover:
• How gin is made
• What a botanical is and how they impact a gin's flavor
• What the difference between Dutch, London, Scottish, Spanish and American gins is
• How you drink them to maximize your pleasure
• Whether there is life beyond the gin & tonic (yes!)
The body of the book covers 120 gins which Dave has tested four ways – with tonic, with lemonade, in a negroni and in a martini – and then scored. In addition, each gin is categorized according to an ingenious flavor camp system, which highlights its core properties and allows you to understand how you can best drink it, and therefore enjoy it.
---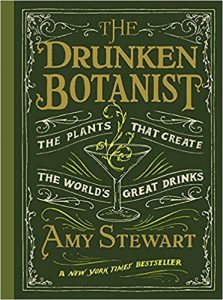 Sake began with a grain of rice. Scotch emerged from barley, tequila from agave, rum from sugarcane, bourbon from corn. Thirsty yet? In The Drunken Botanist, Amy Stewart explores the dizzying array of herbs, flowers, trees, fruits, and fungi that humans have, through ingenuity, inspiration, and sheer desperation, contrived to transform into alcohol over the centuries.
Of all the extraordinary and obscure plants that have been fermented and distilled, a few are dangerous, some are downright bizarre, and one is as ancient as dinosaurs–but each represents a unique cultural contribution to our global drinking traditions and our history.
This fascinating concoction of biology, chemistry, history, etymology, and mixology–with more than fifty drink recipes and growing tips for gardeners–will make you the most popular guest at any cocktail party.
---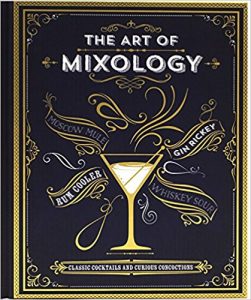 Cocktails have an unwavering, timeless style so become a purveyor of fine drinking with this collection of classic and contemporary recipes. Learn the skills of the bespoke bartender and stir up some truly exquisite flavors, using premium spirits and authentic ingredients. Whether it's creating a cocktail hour martini or fixing a brandy Alexander nightcap, explore the art of mixology with this stylish guide to exclusive drinking.
---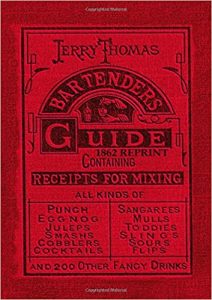 The 1862 Bartenders Guide is the FIRST cocktail book, in its FIRST version, now in an affordable reprint as it first appeared, in Hardback.
It was first known as "How to Mix Drinks, or the Bon Vivant's Companion" and published in 1862 with "A Manual for the Manufacture of Cordials, Liquors, Fancy Syrups, etc, etc" by Christian Schultz appended at the back, since any good bartender was supposed to know how to both mix and make.
It includes drinks that we still know today like the Mint Julep and lesser known drinks like Absinthe Water, Flip, and Fix. One can use it to impress your friends making the Balaklava Nectar, Locomotive, and Blue Blazer.
---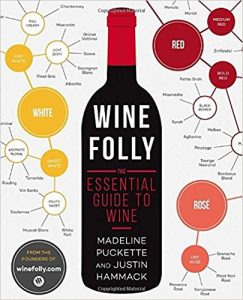 Red or white? Cabernet or merlot? Light or bold? What to pair with food? Drinking great wine isn't hard, but finding great wine does require a deeper understanding of the fundamentals.
Wine Folly: The Essential Guide to Wine will help you make sense of it all in a unique infographic wine book. Designed by the creators of WineFolly.com, which has won Wine Blogger of the Year from the International Wine & Spirits Competition, this book combines sleek, modern information design with data visualization and gives readers pragmatic answers to all their wine questions, including:
• Detailed taste profiles of popular and under-the-radar wines.
• A guide to pairing food and wine.
• A wine-region section with detailed maps.
• Practical tips and tricks for serving wine.
• Methods for tasting wine and identifying flavors.
Packed with information and encouragement, Wine Folly: The Essential Guide to Wine will empower your decision-making with practical knowledge and give you confidence at the table.
---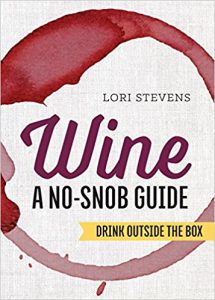 Should white wine be chilled? Can you drink reds with fish?
Find out in Wine: A No-Snob Guide, the perfect pairing for the budding wine enthusiast.
Forget intimidating wine speak. You'll get a no-nonsense crash course that serves easy-to-understand vocabulary. From vineyard production to selecting stemware, prepare for a wine adventure, featuring lush full-page photos, maps, and illustrations.
Uncork wine myths. Journey the globe, touring the wine regions of California to Europe to South America and discover your personal palate along the way.
Light, fun, never dry, this go-to guide helps you confidently explore the wine world.
This entertaining wine guide offers: The history and origin of wine Types of grapes & wine categories Tasting & food pairing tips Buying & storing basics
Whether you're looking to learn the basics, impress your boss, or redeem yourself after referring to sommelier as an African country, Wine: A No-Snob Guide will have you swirling and sipping like a pro.
---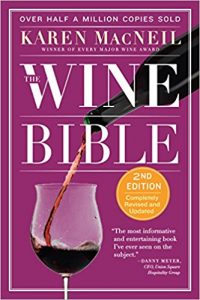 Announcing the completely revised and updated edition of The Wine Bible, the perennial bestselling wine book praised as "The most informative and entertaining book I've ever seen on the subject" (Danny Meyer), "A guide that has all the answers" (Bobby Flay), "Astounding" (Thomas Keller), and "A magnificent masterpiece of wine writing" (Kevin Zraly).
Like a lively course from an expert teacher, The Wine Bible grounds the reader deeply in the fundamentals while layering on informative asides, tips, amusing anecdotes, definitions, glossaries, photos (all new for this edition), maps, labels, and recommended bottles. Karen MacNeil's information comes directly through primary research; for this second edition she has tasted more than 10,000 wines and visited dozens of wine regions around the world. New to the book are wines of China, Japan, Mexico, and Slovenia. And through it all the reader becomes ever more informed—and, because of the author's unique voice, always entertained: "In great years Pétrus is ravishing, elegant, and rich—Ingrid Bergman in red satin." Or, describing a Riesling: "A laser beam. A sheet of ice. A great crackling bolt of lightning."