These little gourmet cherries will make a big difference in every cocktail they touch. Each jar contains ridiculously delicious, all-natural whole pitted cherries, candied with Marasca syrup. Luxardo is a premium name in mixology, known for their excellence in creating infused liqueurs. They've perfected the cocktail cherry, transforming it from a garnish to an essential ingredient. It's amazing how one little piece of fruit can kick ordinary drinks into overdrive. An exclusive Italian import, they've been used by top pastry chefs around the globe for years. If you really care about your cocktails, you've gotta try these incredible cherries. Features: Each jar is 50% candied cherries, 50% syrup. All natural deep red color. No thickening agents or preservatives used.
---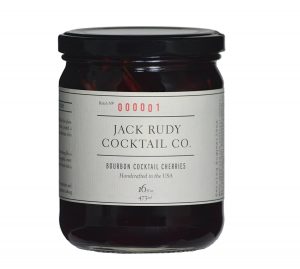 When updating the cocktail cherry, we looked to our Kentucky roots for inspiration, combining Bourbon from our home state with Oregon cherries. The result is the ideal companion to any number of drinks, most notably those made with whiskey. You might find them god enough to eat straight from the jarl a gentle buzz won't be far behind.
---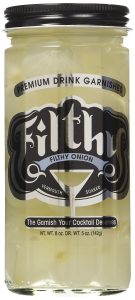 Large Dutch silver-skinned pearl onions are hand selected for their shape and brilliant color. This delicate, flavorful premium garnish is then bathed in uniquely blended 'Filthy' brine. Brine features hint of vermouth. Perfect for a top-flight Gibson.
---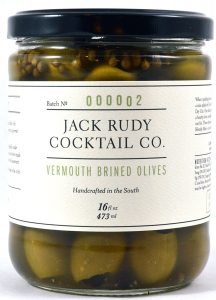 When updating the cocktail olive, we celebrated our affinity for a classic Martini: a nice splash of Dry Vermouth, and the punch of juniper & coriander that we associate with a great Dry Gin. Our olives, grown in California, share that same flavor profile; they are a hearty olive, unstuffed, with a flavorful brine that you'll no doubt find a suitable use for.
These olives are the ideal companion to that classic cocktail, as well as a Bloody Mary – or, as the Italians do it, with a nice Spritz. You might even find them good enough to eat straight from the jar.