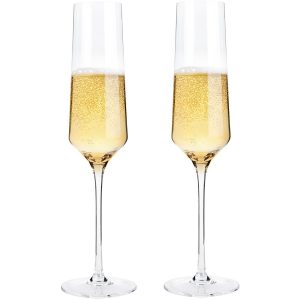 Fall in love with Bella Vino's stylish champagne flutes as you relish every sip of your sparkling wine in beautifully crafted short stemmed crystal wine glasses that feel good in your hands. These lead-free toasting flutes are made from high quality materials that give durability, functionality, and great wine drinking satisfaction!
---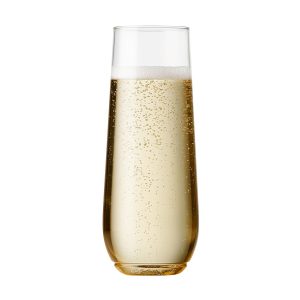 What makes TOSSWARE perfect for any occasion?
Crystal Clear & Rounded Rims – Our high quality polymer and patented manufacturing process produces crystal-like clarity and thin rounded rims on all our cups.
100% Recyclable & BPA-Free – Made with the highest quality material, TOSSWARE is always 100% recyclable and 100% BPA-Free.
Shatterproof – Our engineered shatterproof design will keep you worry-free of accidents that can happen with regular glass cups.
Interlocking Stackability – Our patented feature saves space and makes it easy to carry more cups at once. Just click them together and pop them apart.
Style meets simplicity with TOSSWARE – Our drinkware embodies the elegant look and feel of crystal without the shatter. Best of all, they are made of BPA free and fully recyclable PET/ rPET polymer, so you can save the planet without sacrificing sophistication.
---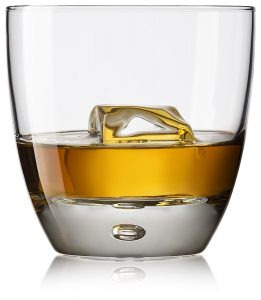 Double Old Fashioned Whiskey Glass (Set of 4) with Chilling Stones – 12 oz Heavy Base Rocks Bar ware Glasses for Scotch, Bourbon and Cocktail Drinks, Completely dishwasher safe; will not etch, cloud or discolor for the life of the glass.
---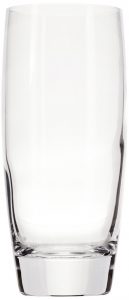 Affordable elegance. These high quality, classically designed glasses are perfect for any occasion, whether you are hosting an elegant dinner, a casual get-together or simply relaxing at home. Michelangelo glassware is machine blown in Parma Italy and made in Luigi Bormioli's proprietary Spark formula. A glass produced in Spark is ultra clear and break-resistant. Lead-free and dishwasher safe.
---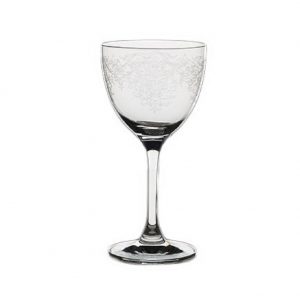 Make your cocktails just a bit more authentic with these classic wine or cocktail glasses with a etched lace pattern. Dimensions: 2.75″ x 6″H. The Nick and Nora glasses are a classic stem named for Nick and Nora Charles in Dashiell Hammett's Thin Man movies and novels.
---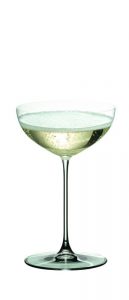 Brilliant design combined with the latest technology – The crystal glasses are machine-manufactured and impress with their delicate shape and light weight. The RIEDEL VERITAS series combines the charm of a hand-made glass with the consistent precision that only a machine can achieve. This series carries the unmistakable RIEDEL signature and excels through its focus on new and old world wines.
From a simple wine glass to a glass which is a pleasure to drink from: every Riedel collection arises out of sensory workshops designed to engage all the senses. No other name is as closely associated with European glass art and glass technology as that of Riedel. That is why every glass bears the Riedel lettering as a unique distinguishing feature.
---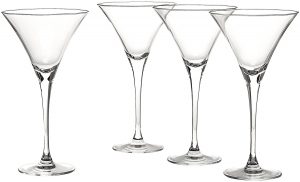 Lenox Tuscany Classics Collection. Clean, contemporary shapes add style to your serveware.
Dishwasher safe, The generous Lenox Lifetime Breakage Replacement Program ensures may years of worry-free enjoyment.
---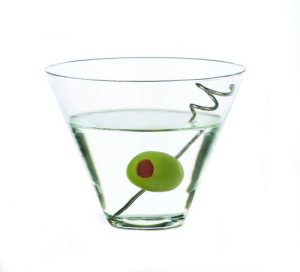 This stemless martini glass features a 13-1/2-ounce capacity. It's party of the popular Vina series. Dishwasher safe. Made in USA.
---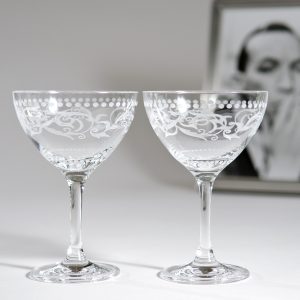 "In olden days a glimpse of stocking was looked on as something shocking," wrote Cole Porter, "Now heaven knows, anything goes." Every morning at half-past seven Porter would leap out of bed at his home in the Left Bank of Paris and arrange himself in a riding habit. Then, after writing a song or two, he would appear at the stroke of half-past twelve at the Ritz Bar, where he would say "Champagne Cocktail, please — had a marvelous ride this morning!"
These de-lovely glasses were inspired by Porter's world of penthouse soirees, clever bon mots over cocktails at opening night parties. And what better better way to re-live Parisian cocktail culture than by sipping Champagne from these elaborately-etched glasses that fully accentuate the sophistication of that time and place. The vintage "lace and dots" design crawls suavely across each glass, livening the allure of the bubbly inside.
Offering a Gift Box Set of 2 Limited-Edition "Ritz Bar" Champagne Cocktail Glasses, intended for keeping or giving.