Cloudy with natural sediment, this naturally brewed blend of three different gingers has a strong, robust ginger character with just enough kick. Not too sweet on the palate and with a deep, long lasting ginger flavor.
---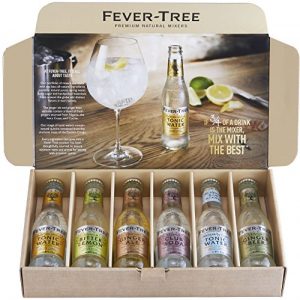 The award winning Fever-tree range is made with the finest and most authentic natural ingredients available in subtle botanical flavors, natural juices, soft spring water, cane sugar and for the tonic waters and bitter lemon the highest quality quinine from the cinchona tree. This Fever-tree gift pack offers a sample bottle of each variety in the Fever-tree and ranges are tonic water, naturally light tonic water, club soda, bitter lemon, ginger ale, and ginger beer. Perfect for the cocktail enthusiast and novice alike, there's something for everyone in this Fever-tree gift pack. No high fructose corn syrup. No artificial flavorings, colors, or preservatives
---

A delicious, natural tonic with a uniquely clean and refreshing taste. Subtle botanicals like hand-pressed bitter orange oil from Tanzania blend with pure cane sugar and real quinine sourced from the Congo for a bitter taste balanced by a soft citrus finish.
---

By blending the essential oils from the flowers, fruits and herbs that we have gathered from around the Mediterranean shores with the highest quality quinine from the 'fever trees' of the eastern Congo, we have created a unique, delicate, floral tonic. Created to accompany the finest vodkas or to enjoy as a sophisticated soft drink.
---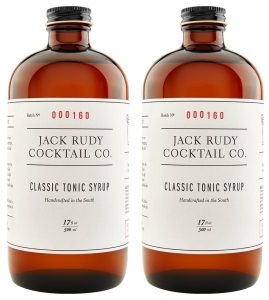 ack Rudy Cocktail Co. has become known as one of the world's leading purveyors of tonic.
They've managed to create the closest possible thing to a perfect Gin and Tonic.
Jack Rudy Cocktail Co. Small Batch Tonic is essentially a quinine concentrate. It's designed to pair with your favorite Gin or Vodka, and is then stretched with soda water to make a bright, light, refreshing highball.
With a backbone of quinine, culled from the Cinchona Tree, they've added a delicate mix of botanicals, and then sweetened it with real cane sugar; the final product is a complex mixture that introduces a fine bitterness to any cocktail, and a great pairing with the botanicals of the finest Gins in the world.
---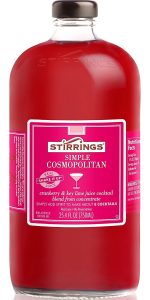 Luckily, we use our Cosmo powers for good by combining bright cranberry juice and Key limes in the perfect proportion. So easy and delicious, they could quickly become the drink you're famous for – whether that's sipping, serving, or both. Did you know: A ripe cranberry can clear a 4-inch hurdle when bounced on a hard, flat surface. A low bounce means it's too ripe or rotten.
---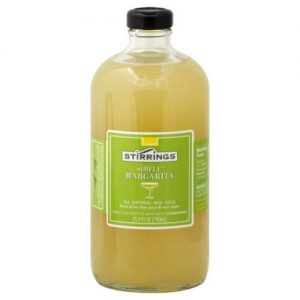 Crafting great margaritas only come from using the best ingredients. That's why in our margarita mix we use real lime juice and pure cane sugar, perfectly balanced with triple sec. It's a recipe we spent a whole lot of time on, so that you could make the same claim.